ResearchMaster Enterprise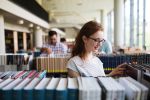 RME
ResearchMaster Enterprise
We are proud to deliver the most comprehensive research management solution on the market. ResearchMaster Enterprise, or RME, is a highly automated, fully integrated, research management system which has been designed, developed and is supported in Australia. This state of the art solution solves day-to-day operational problems through automation and workflow processes. At a strategic level, RME's dashboards and reporting tools help to solve long-term issues and illuminate the path forward where decisions impact the future of the organisation.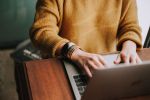 ResearchMaster Enterprise
RME enables you to seamlessly collect, manage and report on the full lifecycle of research activities across your organisation. We understand that every organisation is different and so our product modules can be configured in any way to suit your needs.
Our data management solutions within the full RME product suite includes:
Grants Management

Ethics Management

Higher Degree Research Management (HDR)

Output Management

Contracts Management
RME product suite
Our Group
ResearchMaster is a Database Consultants Australia, DCA, company. Leaders in innovative data solutions for businesses, governments and higher education institutions. Other DCA enterprises include:
Our Support
Services
ResearchMaster puts client satisfaction and support at the top of our priority list. Our support services are comprehensive and designed to assist our clients quickly and thoroughly.
Get in touch
Speak to a ResearchMaster expert